Amazon Adventure Expedition
Huge Anaconda found during an incredilbe Amazon Expedition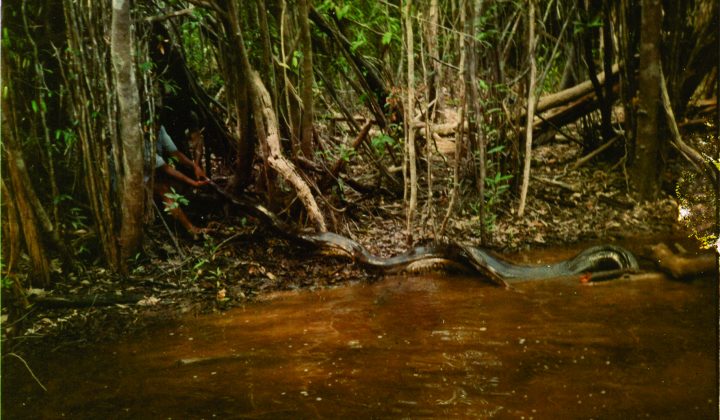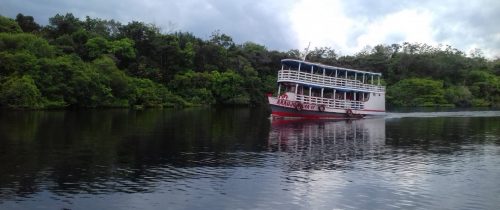 Your Amazon Expedition in the best plans of Amazon Tours Brazil
Option 1: HOTEL BOAT WITH CABINS
This Amazon Expedition allows you to go far into the Amazon rainforest exploring primary jungle, visiting remote areas of the Amazon Forest. Enjoy exciting walks on the Amazon. Learn about survival in the jungle, how to find food, medicinal herbs. Enjoy wildlife and discover the secrets of the Amazon. JOIN US on this incredible adventure Expedition.

The Amazon rainforest at your fingertips. Activities far from civilization and traditional tourist routes.

Email us and receive price and all information! Amazon Brazil Jungle Tours in Manaus at your service!

Option 2: TRADITIONAL RIVERBOAT
If you take a hotel boat or on a traditional boat, our focus is to take our clients on an amazing Amazon Jungle Boat Tour far from civilization where you can see the true Primary Jungle. Come and enjoy a wonderful Manaus Amazon Jungle Tour in Brazil.

See some of our activities:
*Meeting of the Waters
* Pirana Fishing
* Bird Watching
* Canoe Trips
* Amazon Jungle Walk
* Indigenous Tribe
* Barbecue in the Jungle
* Visit local communities
* Canoe Trip by night
* Swim with Pink Dolphins
And much more...
Included in all our trips:
* Nice Boats
* All meals
* Full breakfast
* Mineral Water
* Professional Guide
* Amazing Activities
* Motorized Canoe
* Professional cook

*** We make your Hotel Reservation
*** We organize all your transfers

AMAZON TOURS BRAZIL

carlos@amazontoursbrazil.com
What'sapp: +55-92-99156-7185
+55-92-98254-3119